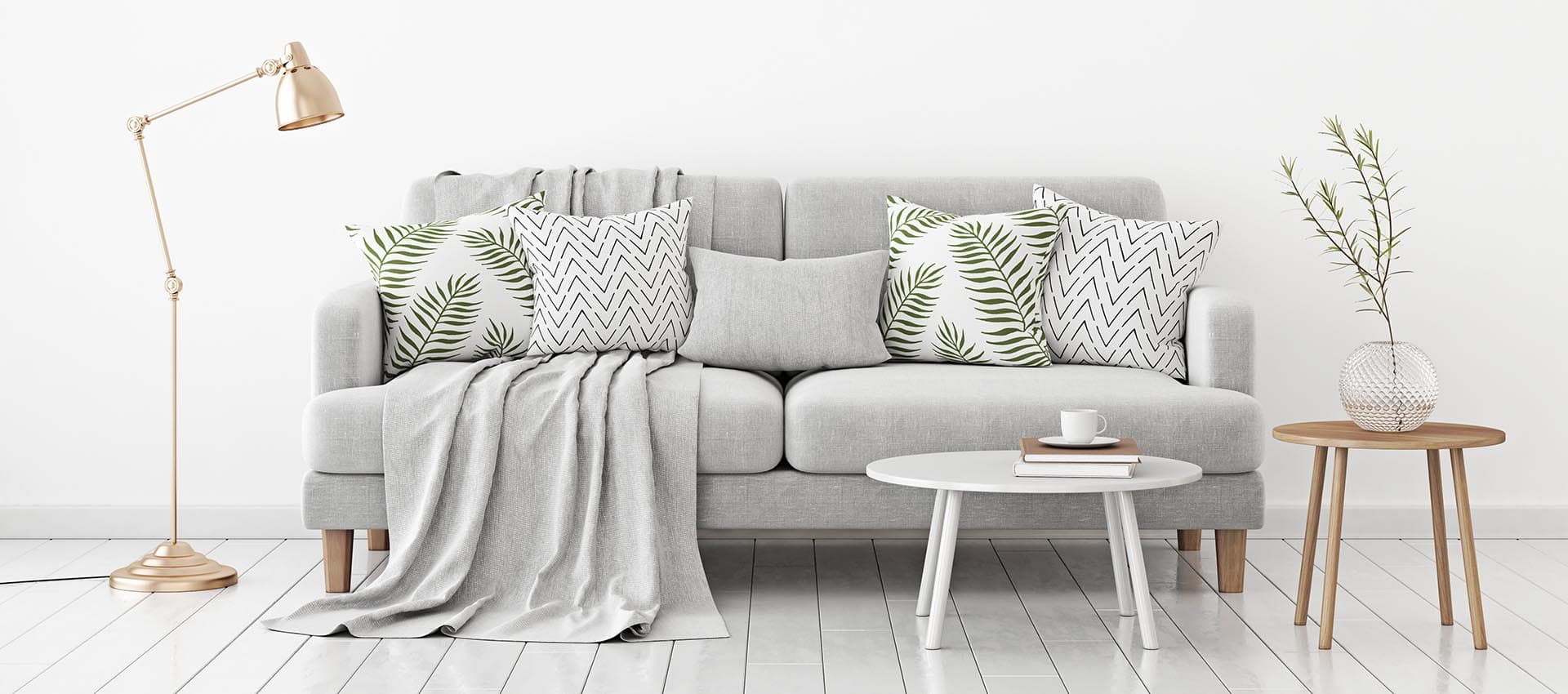 Sofa Cleaning Services
Sofa Cleaning
After a hard day at work, the first thing you would like to do is cuddle up on your sofa browsing the TV channels. You feel so cozy and relaxed in that piece of furniture. But have you ever wondered how much pollution your sofa is exposed to? Dust mites, bacteria, dust particles all contaminate and pollute your sofa. Not to mention the dust accumulated after a sand storm. Experts recommend cleaning your sofa once in 6 months not only to make it pollution free but also to extend its life.
Day Cleaner°, through our professional cleaners, provides affordable sofa cleaning service in Dubai. We clean, sanitize and remove all spots from your sofa making it bright and fresh as new. Our sofa cleaning process goes as follows
At Day Cleaner°, we provide the following types of professional deep cleaning services In the living room: Apart from dusting and mopping the floor, our professionals clean the lampshades, fan, and windows. Along with thorough steaming for sanitization.
Survey: Our professional team carefully surveys your sofa to understand its construction, fiber used, backing material and fillers. This helps us in deciding the cleaning method as well as products to use.

Dry soil removal: Once the sofa is surveyed carefully, it is then cleaned with an industrial vacuum cleaner to remove dust, sand and soil. A turbine driven hand tool is used that vibrates and loosen any dust and soil from the surface of the sofa. It also removes pet hair and any other small solid material stuck to the fabric.

Spots and stains: Spots and stains, if any, are removed using the right chemical agents.

Pre-spray and agitation: Once the spots are treated, an appropriate cleaning agent is applied on the sofa. This is then carefully worked onto the sofa and allowed to penetrate the fiber and remove any grease or oil attached to it.

Extraction: At this stage, a hot water extraction machine is used to extra the water and cleaning agent. We use a machine with twin vacuum motor that sucks out maximum water and cleaning agent thereby reducing the drying time.
If you think your sofa is dirty and requires a thorough cleaning don't wait for more. Download our app right away and get the best service from the best sofa cleaning company in Dubai.
EVERYTHING YOU NEED
Explore Our Services